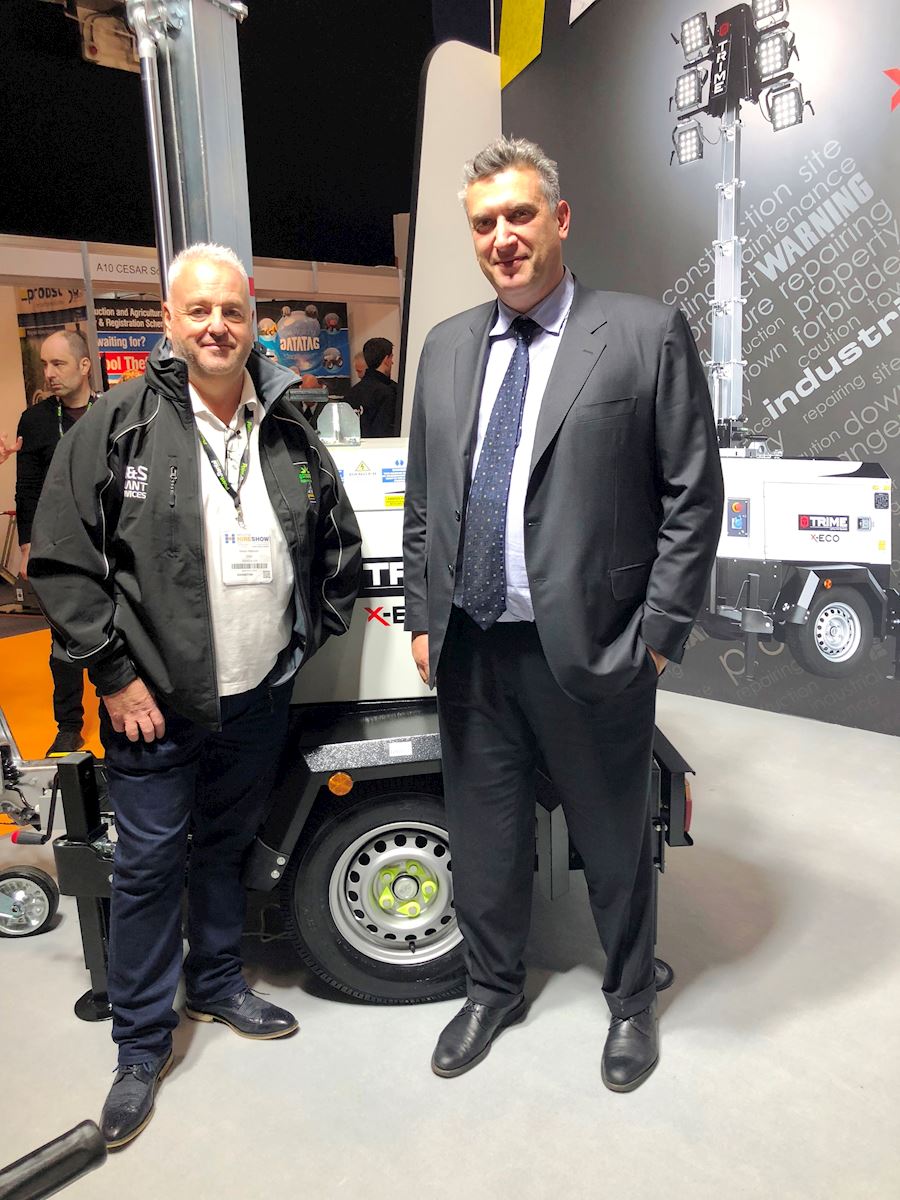 3 June 2019.
D & S Plant Services splash out on a new cleaning wash bay
With our position as the market leader in the supply of LED lighting sets firmly established, we have now begun to focus on designing a line of equipment cleaning systems operating from recycled water.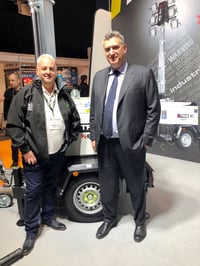 Entitled the X-Splash Wash Bay, this brand new product is an ecological, flexible cleaning system for all types of plant and machinery. The X-Splash will help to prevent soil pollution and contamination of drains from oil, grease and other chemical contaminants commonly associated with the regular cleaning of site equipment.
D & S Plant Services, a leading provider of services to the construction machinery industry, north of the border, have already taken delivery of an X-Splash Wash Bay.
"We needed an environmentally sound cleaning system for our new depot, "explained D &S owner, Dave Pattison. "Originally we thought that the only option we had was to install a permanent tank, which invariably involves ground excavation. However, the Trime X-Splash means that this onerous work is completely alleviated. The X-Splash was up and operating in just a few hours - we are delighted with its performance."
With its anti-pollution features and recycling capabilities, the use of an X-Splash Wash Bay will demonstrate the firm's commitment to eliminating water pollution. Using an X-Splash will also help avoid prosecution under the UK environmental Acts, including; Environmental Protection Act 1990 (section 33), the Environmental Permitting (England and Wales) Regulations 2010n (regulations 12 38 (1), (2) and 3) and the Water Industry Act 1991.
The cleaning area is connected to the rear solids collection tank section, which recycles the water through a system of filters, which means that all heavy solids are safely contained and easily removed. From here the dirty water is pumped into the filtration tank where a series of filters removes smaller solid particulates, hydrocarbons and oils. Easy access to both the solids collection tank and filtration tank ensures all contaminates are disposed of properly.