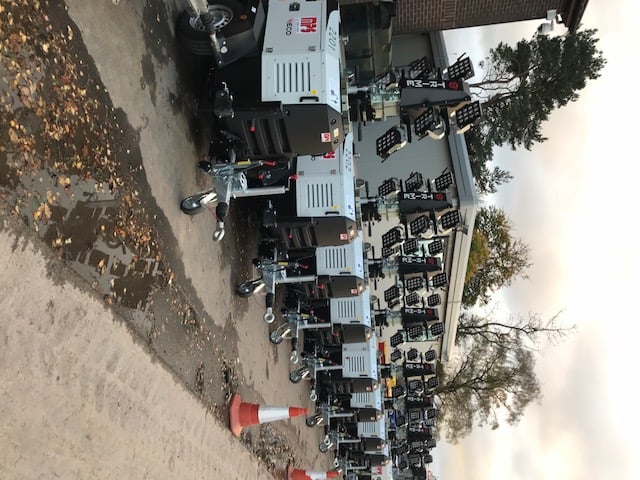 22 May 2019.
Our lights head north to Mulholland Plant
We have shipped a fleet of our X-ECO LED lighting sets to the West Lothian plant hire firm, MPS (Mulholland Plant Services.)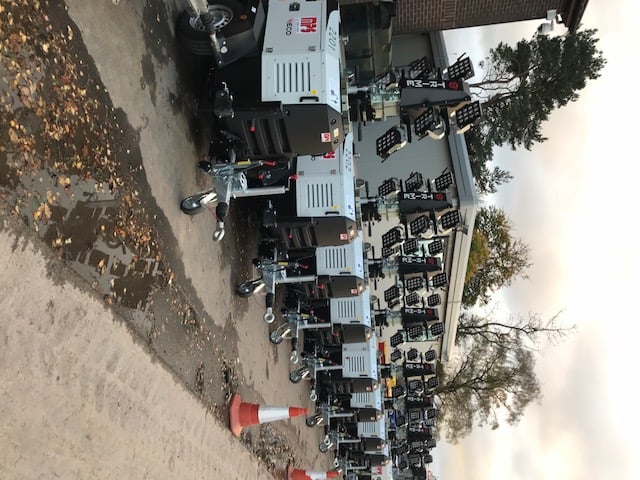 Following a successful trial period, Mulholland opted to significantly increase their fleet of lighting sets resulting in a substantial investment in the X-ECO LED.
"With environmental issues taking a leading position in construction plant throughout the Country, we decided to purchase the X-ECO principally because of the sustainable qualities the Trime set has built-in as standard," said Steven Mulholland, MPS, managing director.
"Our clients were also impressed with the fuel economy of the X-ECO, with longer run times between refuelling and its' instant bright light," added Mr. Mulholland.
Alongside its environmental qualities, safety considerations are also at the forefront of its development. Consequently, the X-ECO LED is fitted with the AMOSS safety system, which automatically lowers the mast if the lighting set is moved whilst the mast is still erected. The complete unit features an external emergency stop button, a fully bunded fuel tank, four height adjustable stabilisers and site levels for guidance during deployment.
The X-ECO LED sets are now being distributed throughout the region on highway projects, construction sites and other developments that require safe, bright lighting.
MPS was incorporated in 1999 and is based in Polbeth, West Calder. They have an extensive range of modern plant and equipment in their fleet. These include; lighting towers, air compressors, telelhandlers, site dumpers, compaction equipment, self-drive excavators and bunded fuel storage. All of which can be supplied throughout the UK.