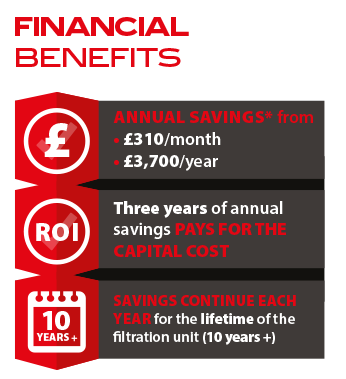 17 March 2023.
Do you have have an Interceptor Cleaning System?
The addition of our X-WASH Water Recycling Interceptor System
could save you £'s in water savings!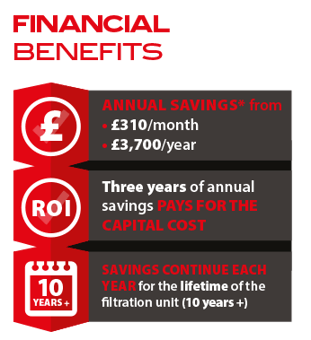 For some time now Trime UK have been manufacturing an above ground interceptor system, the X-Wash Water Recycling System, which allows business in the tool hire industry to wash their equipment off safely, without discharging contaminated waste into the public sewerage system or having to invest in a costly underground interceptor system, requiring a discharge licence. And as the unit is above ground, it allows for the unit to be quite easily stripped down and moved should the business have to relocate.
One of the other benefits of the X-Wash system, is that it is able to recycle up to 100% of the water that goes through the pressure washer unit that is used to clean equipment in the X-Wash bay, which can work out as quite a cost saving and is very environmentally friendly.
But what if your business already has an underground interceptor system and you are now having sleepless nights over the amount of water that you are using, only the once. Well, Trime UK now have a solution for you too.
The X-Wash Water Recycling Interceptor System allows for the in-situation underground interceptor system to continue to be used, but the system is able to harvest the filtered water that would normally be discharged from the interceptor into the local drainage system, and pump it through our own filtration unit, either the X-10, X-30 or X-60, to be used again in the cleaning process, with the potential to recycle up to 100% of the water running through the system. With all the cost savings and environmentally friendly benefits that go along with that.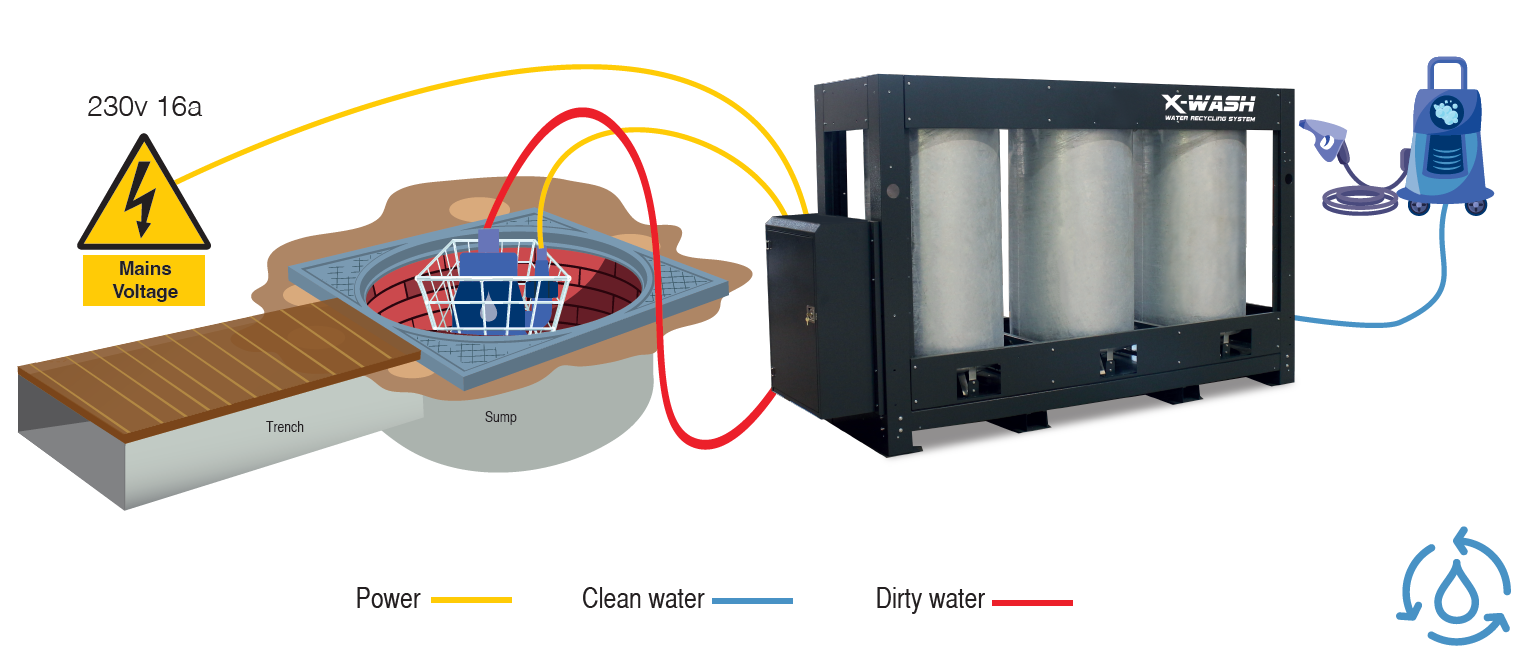 The tried and tested system simply draws the pre-filtered water from the final separation tank and pumps it through our filtration system, before it is treated and is passed through a 5-micron final filter system, before being pumped into the pressure washer to be used again.
Do not feel left out, for further information on this award winning Environmentally friendly product please contact Trime UK below or visit our website.