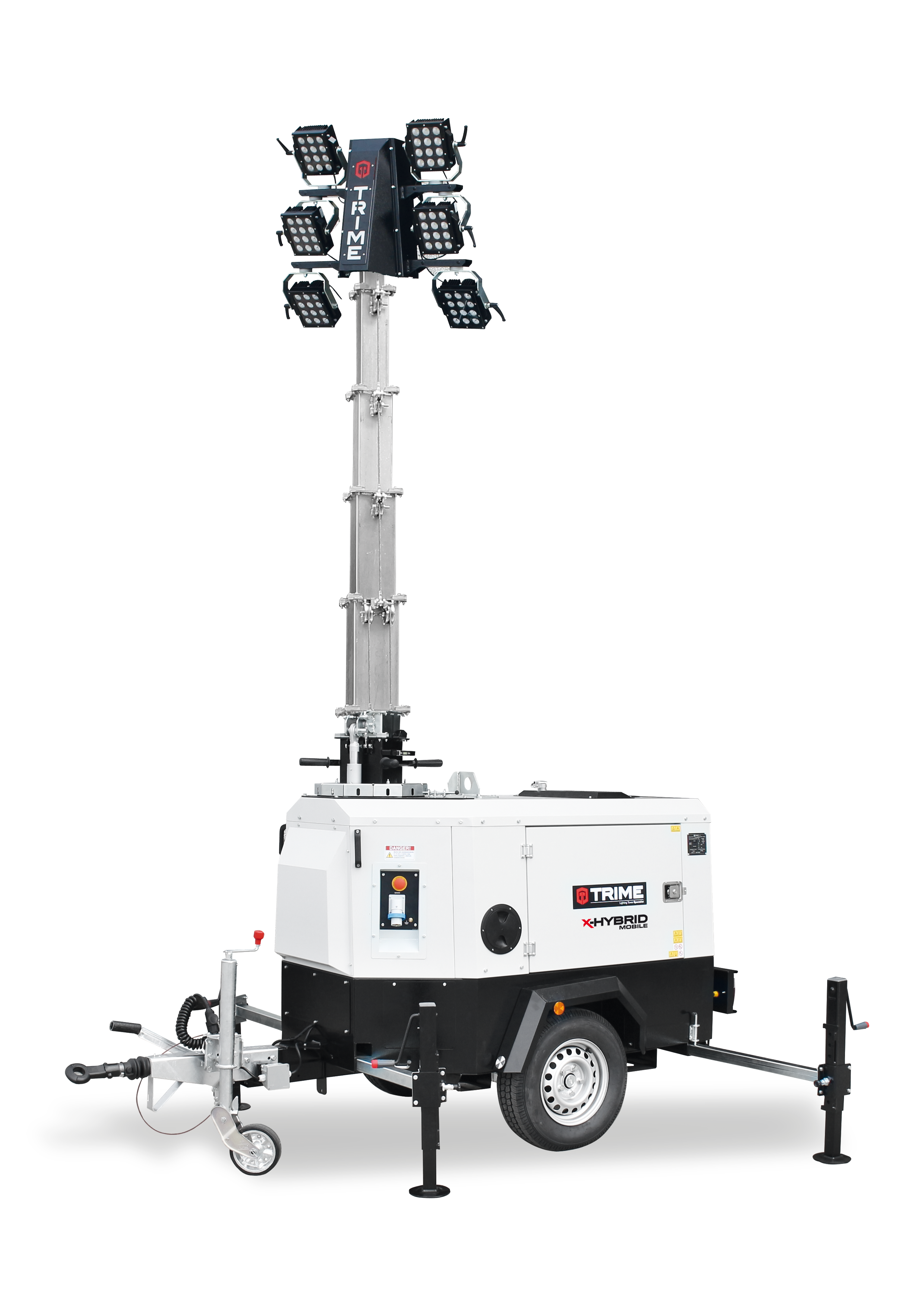 15 November 2019.
X-Hybrid Lighting Tower: hybrid technology is the way forward
A-Plant (alongside Balfour Beatty) tested the X-Hybrid lighting tower from Trime UK, a unit with batteries and a fuel-efficient back-up engine. This case study shows how the construction industry is benefiting from new, innovative, sustainable plant.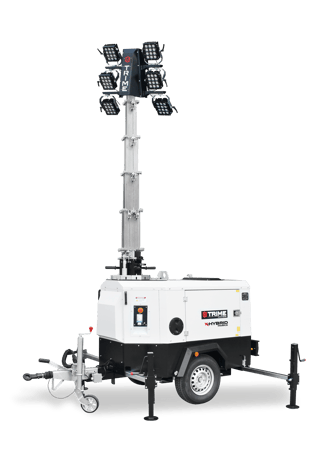 One of their key objectives for 2019 is to ensure all alternative lighting towers for any future hire purposes can use <0.5L/hr in fuel consumption and zero carbon renewable energy power sources can be adopted when practical.
The trial wanted to look at better alternative lighting solutions to the traditional diesel-powered option, specifically sustainable options.
The success of the trial has meant improved productivity, more plant with sustainably features and products which are robust and reliable.
Objectives and Challenges
The main objective of the short trial which look place early in 2019, was to confirm marketed performance specification (including: fuel consumption, light output and better running hours).
A goal through the trial of these products was to find a solution to reduce CO2 emissions, fuel consumption and operating costs. Although governmental targets for 2050 didn't come into the decision of going for eco-friendly products, finding practical low carbon alternatives which equally produce a good level of lighting was a challenge.
Implementation and how the X-Hybrid helped
The project foreman, site supervisor and energy manager have been involved in this trial. Going into the trial with an open mind, the X-Hybrid met expectations creating a successful trial. With the additional beneficial features of the auto-start/stop sensor and timer and great fuel economy enhanced the user experience of the X-Hybrid.
The timer and battery performance stood out - overcoming the challenges of reducing emissions, fuel costs and operation costs by improving productivity. Reduced staff time for refuelling and similar tasks meant more productive hours for their colleagues. With less refuelling needed, this also reduced any potential fuel spills, which create their own risks and hazards.
The team felt that as less fuel was used, less noise was made and there were longer refuelling intervals, that the product was an ideal solution for hire companies wanting an eco-friendly lighting tower alternative.
The X-Hybrid has allowed them to have the ability to adopt equipment to meet environmental goals and aspirations.
If you are interested in the X-Hybrid lighting tower, please get in contact by filling in the form below, or give the team a call today on 01480 220500.